First Day of Off Road Ministry in TN
Wednesday, April 12, 2017 by Don
Yesterday we kicked off our new off road ministry. I went to Windrock Park just south of us to ride and share the Gospel with people God connected me with. I went to the general store to register and get my permit. As I pulled into the parking lot there was only one vehicle there. It was a nice Ford F-250 with PA tags and a trailer attached. After coming back out to unload our machine, the man and his son were doing the same. I asked where they were from in PA and he said, "Pittsburgh". We walked for awhile and found out that Gary and his 16 year old son Gavin were there for a day of riding. He mentioned it was his first time at Windrock and I said the same. He told me that the lady behind the counter gave him a one page sheet with a suggested 3 hour loop ride that was easy to do. I didn't get one of them, I I asked if I could follow them on the loop. They agreed. We stopped several times and returned to the parking area for lunch.
We talked further over lunch and agreed on doing another short loop after lunch. As they had Gary to navigate and Gavin to drive, they mapped out another route which included a fun moderate rated trail. We did that loop, had a nice ride, and returned to the parking area. I asked if Gary had a business card with him and he regrettably said, "No, they're in the hotel". I gave him my card and asked if he went to church. He said he was raised Catholic but had issues with some of the church teachings. I shared my story with him and then told him that he could be assured of going to Heaven when he died. I shared the Gospel message with him and gave both of them a Gospel of John with the plan of salvation outlined in the front of the booklet. I also gave him a "One Second After You Die…" booklet and asked if I could pray for both of them. Gary excitedly said, "YES"! I called Gavin over and asked if anyone had ever prayed for him and he said he knew his Mom did. I told him that I wanted to pray for him and his Dad so I placed one hand on each of their shoulders and prayed for their salvation, safe riding tomorrow and a safe ride home. He thanked me again and again and I invited them to come to the MAD Live Event that I'll be doing in Beaver Falls, PA in a few weeks. Gary said their weekends were pretty busy with part time business that they have. I suggested that God might open the day up so they could attend. We'll see what the Lord has in mind. What a great way to start this new phase of ministry the Lord has opened up!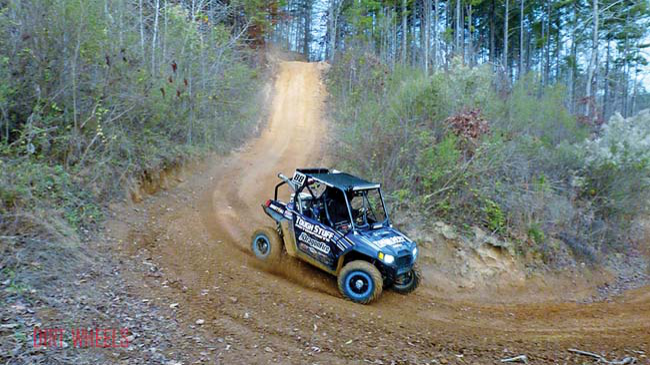 ---