Last Day at Daytona Bike Week
Friday, March 17, 2017 by Don
Today was our last day of ministry at Daytona Bike Week. Each of us had a number of opportunities to impact lives for eternity. Although I can't recall the names (I am a bit tired) God gave each of us Divine appointments as we moved about for the day. I remember speaking with a UPS driver from MD, a man from WI, and several servers who served us meals. We met some brothers in the Lord who come down and share the Gospel with people who pass their ministry tents at the two major event areas. I also met some pastors from this group who may book us to come to their churches to teach some time in the future.
We were blessed to have two old friends, Paul and Ellen, drive up from Leesburg, FL and buy us lunch. Paul I were best friends years ago as we served teens in Christian Service Brigade.
Tomorrow Charlie leaves on his bike at 7 AM. Ron and I are hoping to buy breakfast for a server/hostess we had initially met in 2008 and have seen for a number of years since then. She is not working now and has a cute little guy named JoJo. She asked if we would be down because she wanted us to pray for her. So Lord willing we will see her tomorrow before we had back to SC.
Reflecting on this trip, we did have many opportunities to share Christ with lost people, but we also connected with a number of professing believers and challenged them to live for Christ and share the good news with others. We were blessed for sure.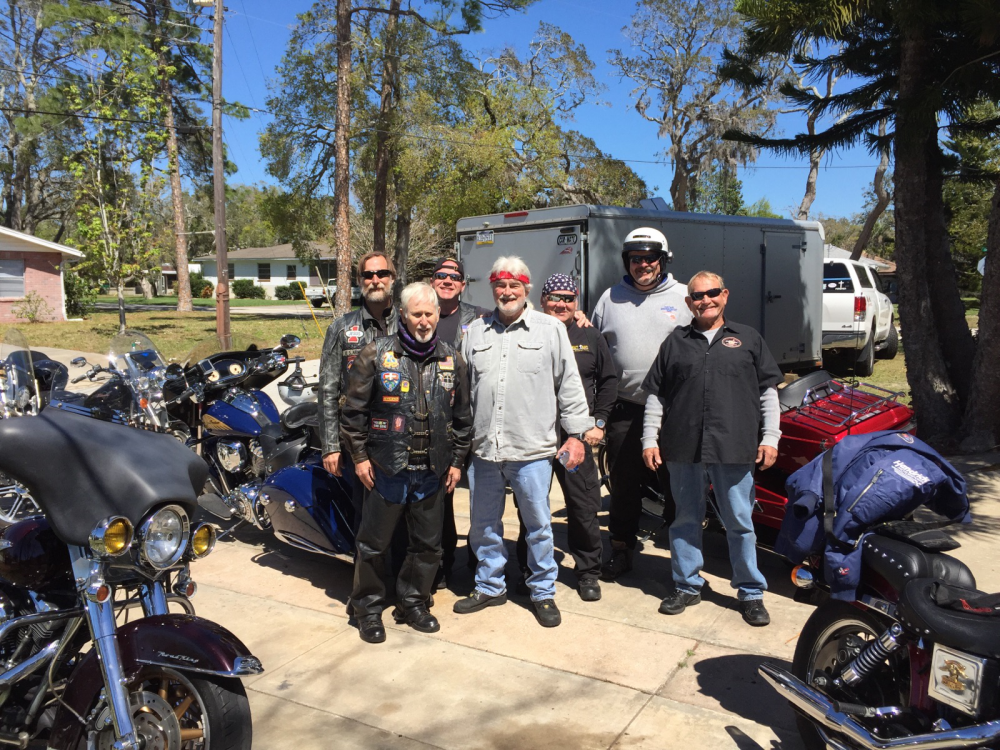 ---