MAD Live Event with Billy Graham's 106.9 The Light
Monday, January 16, 2017 by Don Sunshine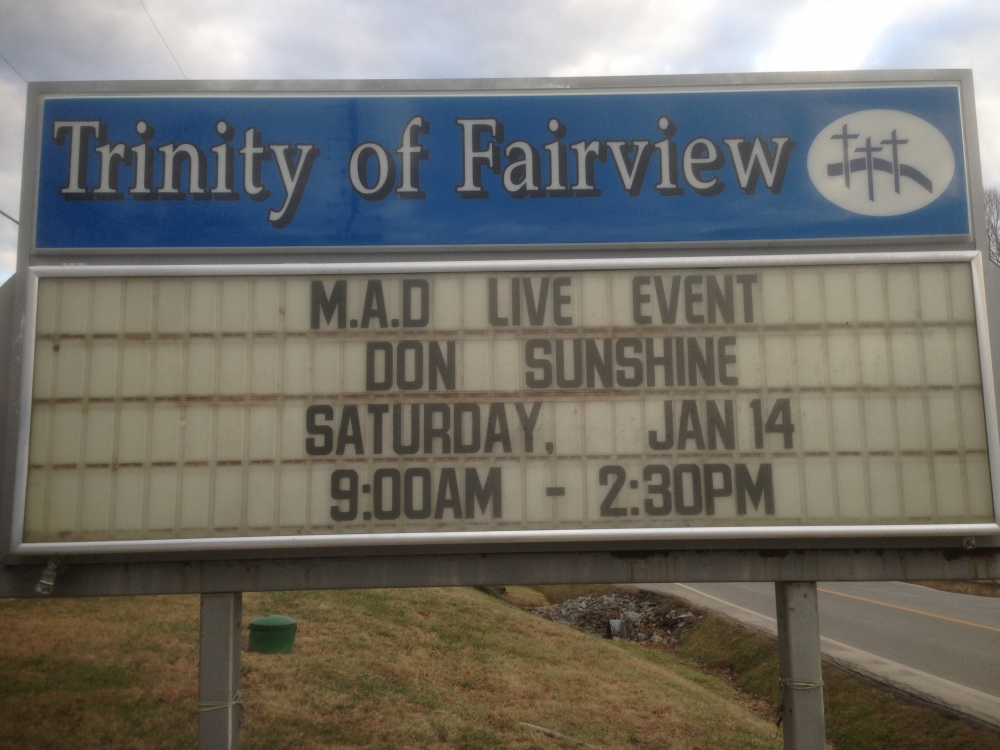 We had a GREAT time with 154 people in Fletcher, NC today. Cathy and I are so grateful to John Owens and 106.9 The Light as well as Trinity Church of Fairview for hosting the MAD Live Event. We received LOTS of great feedback from people as to how the Lord used the training to impact their lives. And we were so blessed to be a small part of 5 more people coming to faith in Christ! Praise God!! Next week we'll be in Knoxville, TN with 106.7 The Light.
---