Walk thru the Bible Old Testament seminar in NJ
Sunday, September 11, 2016 by Don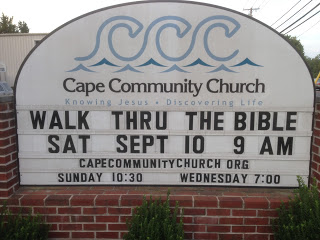 I completed an Old Testament seminar on Saturday at Cape Community Church in Cape May Courthouse, NJ. We had a great time with a small group of people at the church. We were competing with the "Roar at the Shore" motorcycle weekend in Cape May so many of those who ride motorcycles could not attend.
---