Praise God for 2 incredible days of blessed ministry!!!
Friday, September 30, 2016 by Don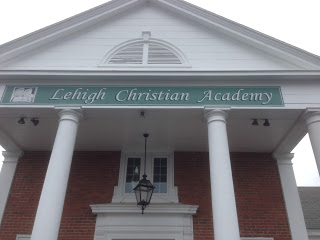 Wow! I praise God for an amazing two days of ministry. Last night I was honored and blessed to be the Keynote Speaker at the 35th Gala Anniversary Fundraiser for the Lehigh Care Net. As of last night their new name will be "Bright Hope" going forward. The goal was $90K which was just enough to pay the bills. Their dream was to get closer to $100K. God was at work in people's hearts and $92K was raised and from what I understand, there will be another $18K coming in! PRAISE GOD!!!!!
Today I did the MAD Live Event for the 5th-8th grade students at the Lehigh Christian Academy. 88 students attended and we praise God that 20 students surrendered their lives to Christ in repentance and faith! Praise God AGAIN for what He had done!!!
---