Another Day of Ministry!
Monday, December 6, 2021 by Don
Today I drove down to GA to retrieve a donated travel trailer for a local ministry. As we neared our destination, I saw a Sheriff Deputy sitting in. parking lot next to the road I was planning on turning in. I stopped in the lot, approached the car, introduced myself and my background and asked if I could share something with the police officer and pray for him. He gladly agreed. I gave him a police Gospel card and laid my hand on Will's shoulder and prayed for his safety and salvation. He has been on the force for just 8 months. As we were talking, an unmarked Sheriff's car pulled up and I asked Will who it was. He said his name is Andy. I told Will I was going to pray with Andy. I went around the 2 cars, shared the Gospel and prayed with Andy.

We retrieved the trailer and stopped for lunch. When I came out, a car had parked right behind the trailer and this one was in front. Are you kidding? What's wrong with these people? We had to go into the restaurant and get people to move vehicles so we could leave. While in the restaurant we had a server named Jarred. We shared the Gospel and prayed with him too.

As were close to home, we passed a school resource officer parked in the middle of the road with his emergency lights flashing. I pulled up as he was entering his vehicle and I beeped the horn to get his attention. He came over to my window, told him of my background, shared a police Gospel card with him and told him I didn't want to block traffic so I would pray for him as we left. He had a huge smile on his face and said, "Thank you!".

Great day I'd say!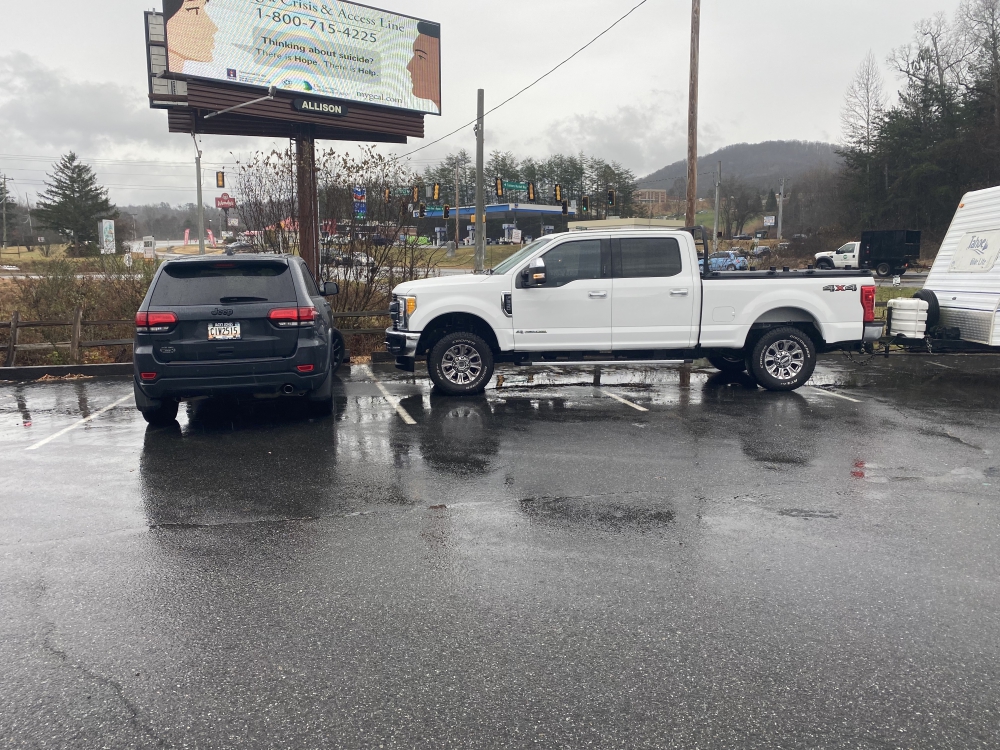 ---