Great Divine Appointment today
Thursday, July 15, 2021 by Don
While we were in Salt Lake preparing for our adventure trip, Cathy and I decided to have Jersey Mike's subs for dinner. We ordered our usual sandwiches and it was quite a drive to the restaurant to pick them up. When I returned to the hotel, we were disappointed with both of them. Cathy's sub had a thin layer of tuna and my sandwich had only a couple of layers of meat. This was not what we expected from a Jersey Mike's! I wrote a review of our experience and said that if I did;t want meat in my sandwich I would have gone to Subway. The JM Regional Manager read it and contacted me today. She apologized that she hadn't responded sooner, but she was recovering from back surgery. I explained what had happened and she said she had spoken with the store manager, who told her that new employees had made our sandwiches. The regional manager said she was going to send me some free vouchers for the next time I am in Utah, and I thanked her. Then I offered to pray for her back recovery. She was very surprised and agreed. I prayed with her on the phone and she told me how much that meant to her. Then she sent me this on my phone.
When I receive the vouchers, I will send her some Gospel literature.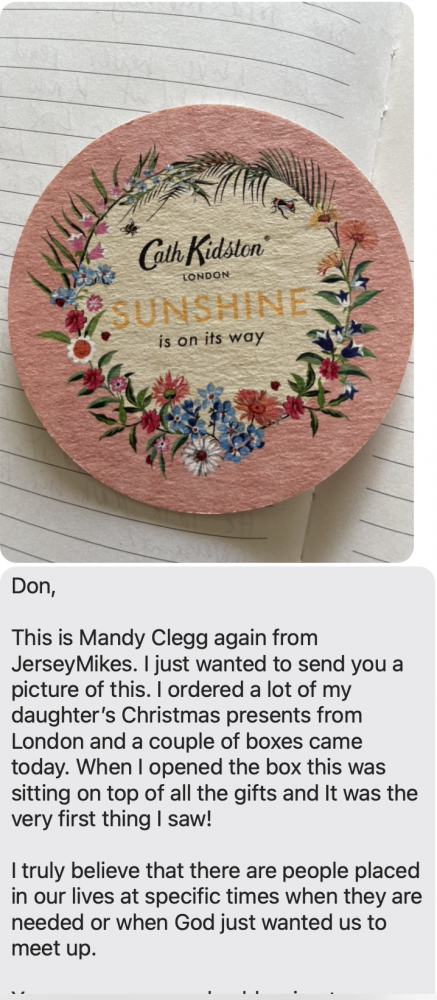 ---