A GREAY DAY OF TRAIL MINISTRY TODAY!!!
Saturday, May 15, 2021 by Don
So today was a day of trail ministry. I took my buddy Bob from church to the Spearhead Trails in St. Paul, VA. It was his first time 4 wheeling. We started the day having breakfast at Cracker Barrel, and prayed for our waitress named Terry. Then we drove to VA and got on the trails. I saw a couple stopped on the side of the trail on 2 ATVs, and stopped and said hello. I asked them if they were OK, and they were. We spent about 20 minutes speaking with Cory and his wife Jessica. They are from Lynchburg. I shared a Gospel of John with them and prayed with them.
We then continued on the trail and headed down a very steep hill with a 90 degree turn to the left. On the steep hill after the turn were 2 guys trying to right an ATV that was upside down. They didn't have enough strength to turn it over, so I stopped our machine and asked them to hold off until we could walk down to them and we'd help them right the machine. I asked if everyone was OK and they were. Bob and went down the trail and helped them right the machine. The problem was that the left front wheel would only move in reverse. He was going to ride it backwards all the way back to the trailhead because it wouldn't move forward! I shared a Gospel of John with each of them and explained how the truth in it changed my life. They are from Raleigh.

We continued on our way and rode my favorite trail in the system and had lunch. As we headed back we saw the 2 guys from Raleigh sitting by the paved road waiting for their buddy to return with a trailer. They thanked us again for helping them and for sharing the "book" with them.

We continued on our ride and stopped when we saw the security officer checking permits on the trail. As I pulled up, he said, "Hey! I know you! You prayed for me and my wife last year!" I asked Anthony how his wife was doing and he said she was back in the hospital with some blood sugar problems and just got out. So I asked him to move closer so I could put my hand on his shoulder and pray for him and his wife Tiffany. He thanked me and we continued down to the trailhead.

Bob and I went to town to gas up and pressure wash the machine. On the way back to the truck, I saw a police officer parked on the side of the road, so I approached him. I told him I was a cop on a SWAT team in NJ, and asked if I could share something with him and pray for his safety and eternal salvation. He agreed, so I gave him a police Gospel card and prayed for Jonathan. He then asked me if he could have 6 more cards to share with the other officers! ABSOLUTELY!!! I gave him a pile, and now it's up to the Lord. What a great day we had today! We got to share the love of Christ with 7 people! Thank you Jesus!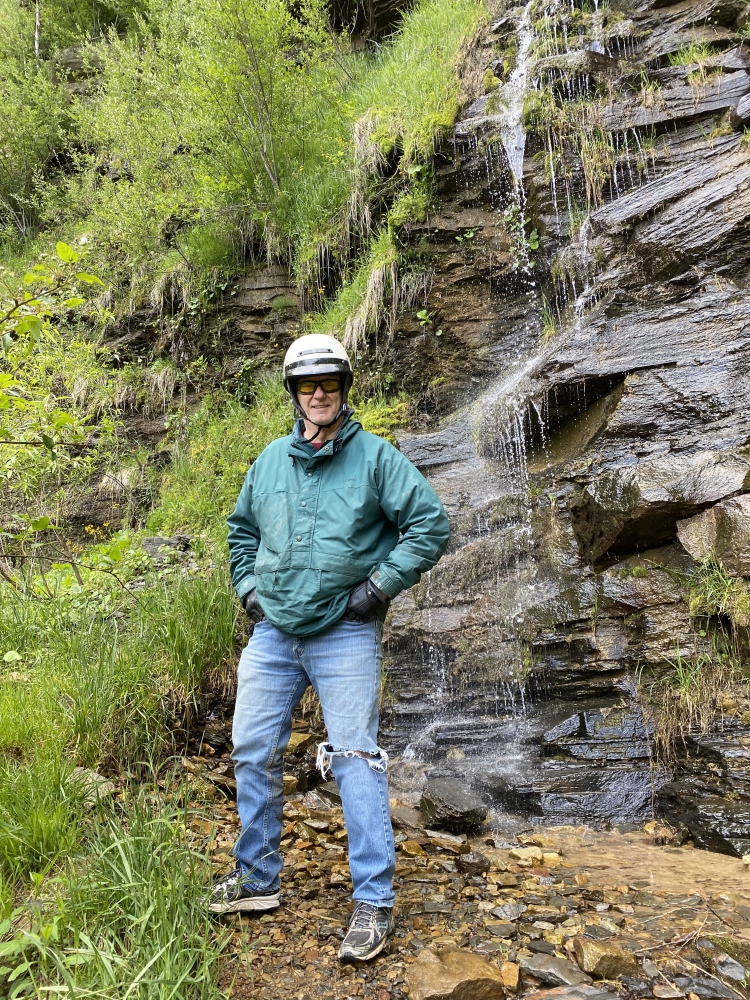 ---