Great note from today!
Saturday, March 20, 2021 by Don
I saw 2 young ladies talking in the hallway after my AM session today. When I returned for the afternoon session I found this note on the desk where my computer was sitting. Perhaps Emma got saved today! What an encouragement to see God at work and using one friend to rescue another for eternity. Praying for Emma!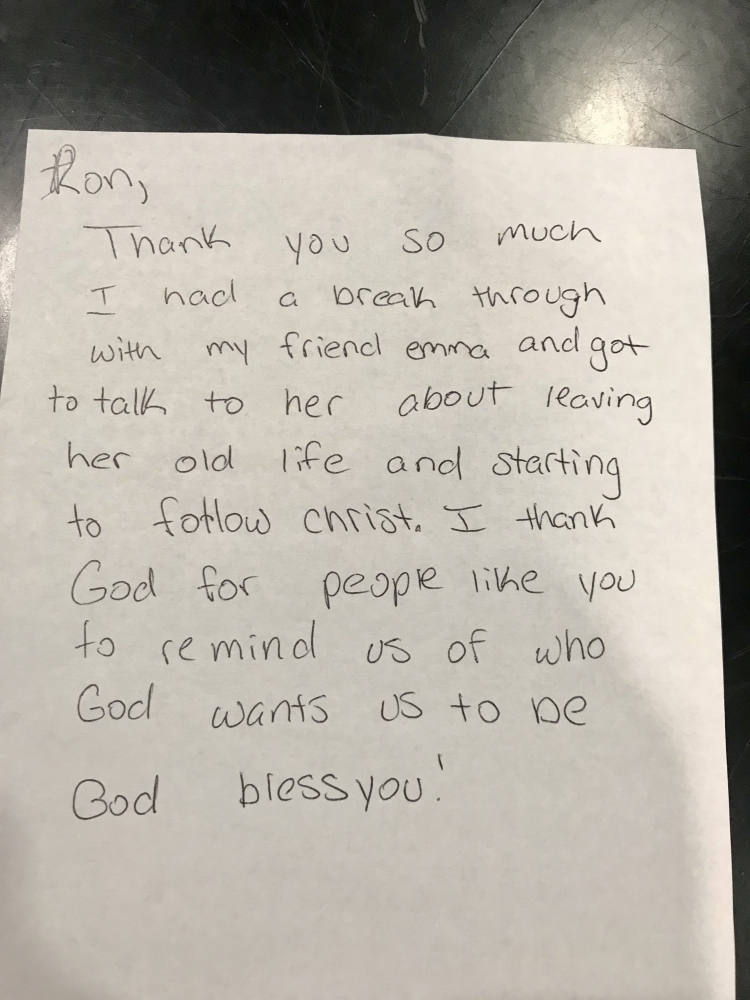 ---