My Book is Now Available at Amazon!
Thursday, February 25, 2021 by Don
I am so excited to announce that my book is now available for purchase on Amazon! Our prayer is that the book will accomplish several things:

1. That it will bring honor and glory to God
2. That is will be used to equip people I will never have the chance to teach
3. That it will open doors ministry for me to teach in more churches
4. That God will use the truth contained in the book to draw people to Himself for salvation

Here's the link to purchase a copy: https://www.amazon.com/Make-Difference-Share-Christ-Lifestyle/dp/1098057244/ref=sr_1_7?dchild=1&keywords=don+sunshine&qid=1614305610&sr=8-7

If you'd like a signed copy, please read my February monthly report.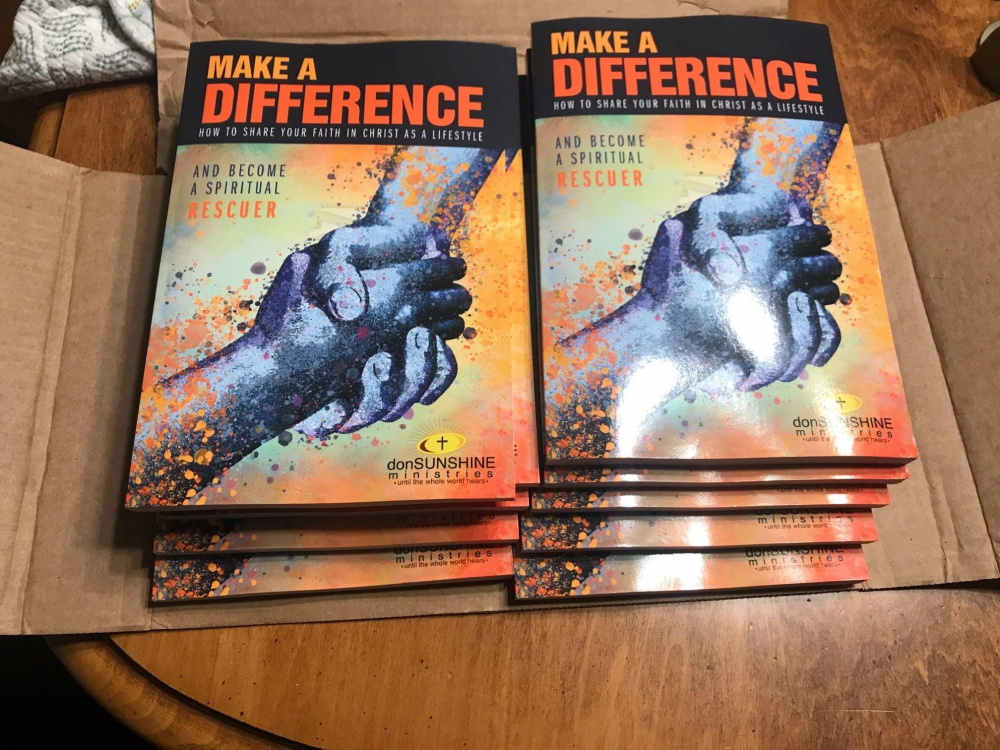 ---