Sharing the Gospel with 4 Motor Officers
Friday, October 9, 2020 by Don
I was in Maryville with my pastor today, and as we stopped at a traffic light, he told me there were police officers in the parking lot of the Firehouse Sub Shop next to us. So I pulled in and approached them. I told them of my LE experience and asked if I could share something with them and pray for them. They all agreed. So I gave each a police Gospel card and I prayed for these 4 motor officers. We had a good conversation afterward. I showed them the picture of me on the motorcycle with the hairdryer and they loved it! Pastor Brian took this photo as I was praying with them.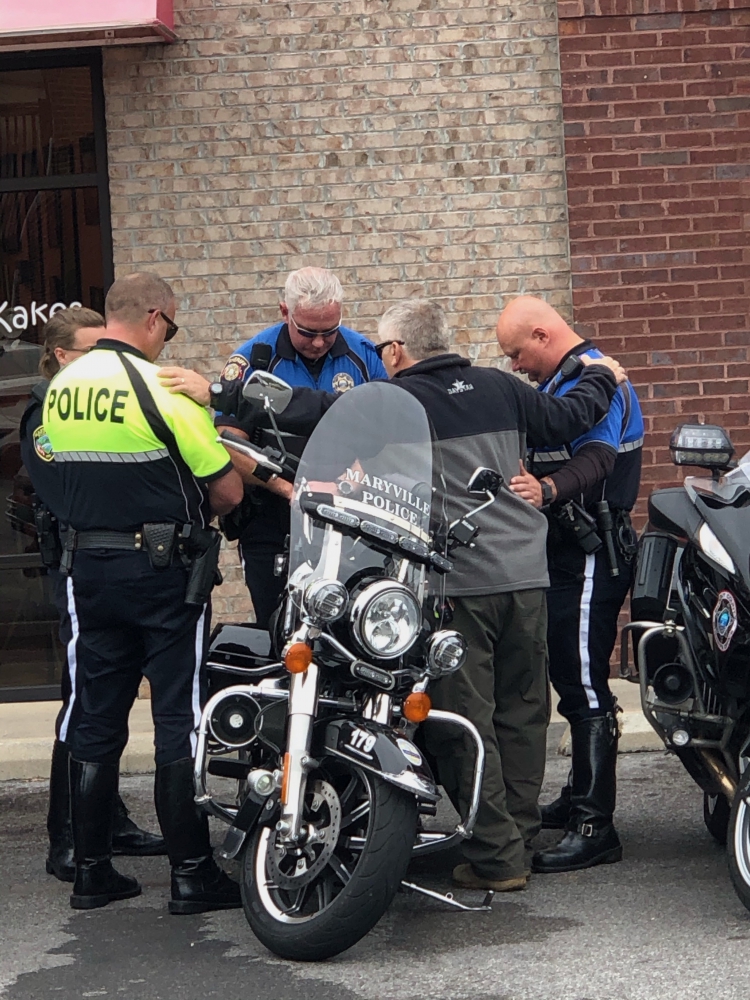 ---