Back in NH after 10 years
Monday, July 15, 2019 by Don
I was blessed to be asked to return to the Alton Bay Christian Conference Center in Alton Bay, NH after 10 years to speak. Their theme for the summer is, "Eqipping the church for the work of ministry". I spoke twice on Sunday and began our MAD live Event # 614 tonight. We'll be doing 4 - one hour nights to complete the training. Attendance has been great and the Summer Pastor at the Center told me he was so blessed and encouraged to see piles of bicycles dropped on the ground outside of the Chapel, because the kids were inside attending the training! Glory to God! The people are wonderful, giving, and loving. We are making new friends and impacting lives for Christ. As I am only speaking at night, my buddy Larry and I are riding the NH mountain roads on motorcycles during the day.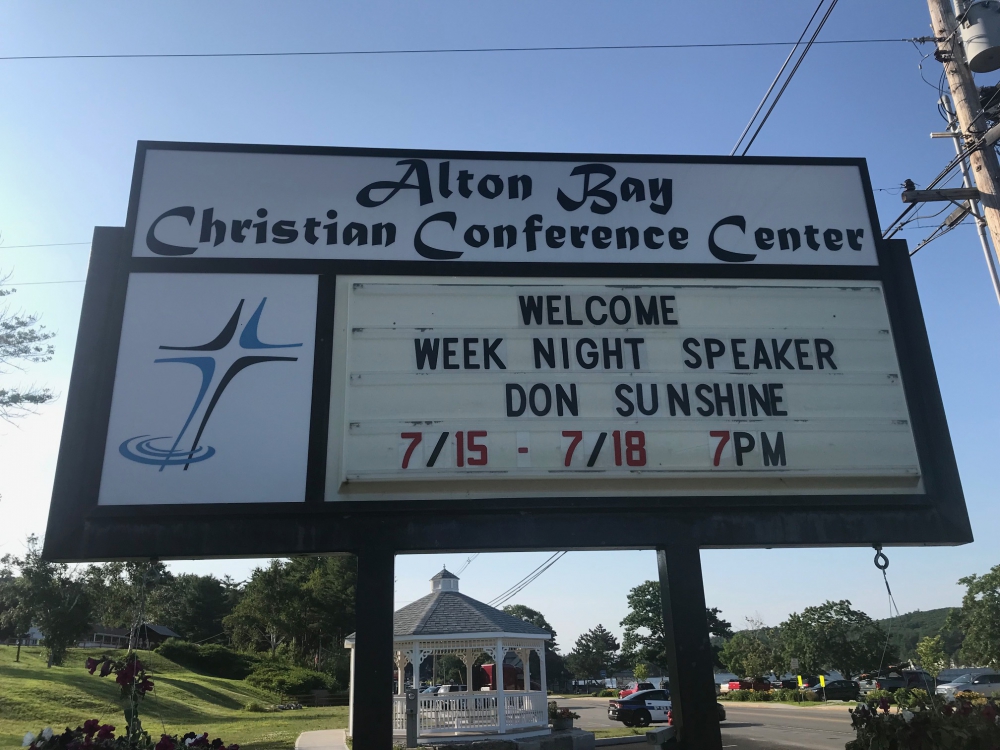 ---