MAD Live Event # 613 in SC
Saturday, June 8, 2019 by Don
Today I was at Grace Alliance Church in North Charleston, NC for MAD Live Event # 613. 22 people attended and we praise God that one man got saved at the event! At the first break, an older man came up to me and introduced himself. He said his name was Dave and that HE IS 100 YEARS OLD!!! Wow! He told me that he wanted to tell me how he shares Christ with people - mainly people walking their dogs. It was very creative! It's amazing to me that this man is still sharing the Gospel, and that he made the effort come to the training to LEARN! It is always difficult to get people (a lot younger than him) to come to one of our events to learn how to be obedient to share their faith in Christ and make disciples. Shame on the thousands of church people who found excuses not to come to be equipped over the past 14 years of us doing this! What an example he is!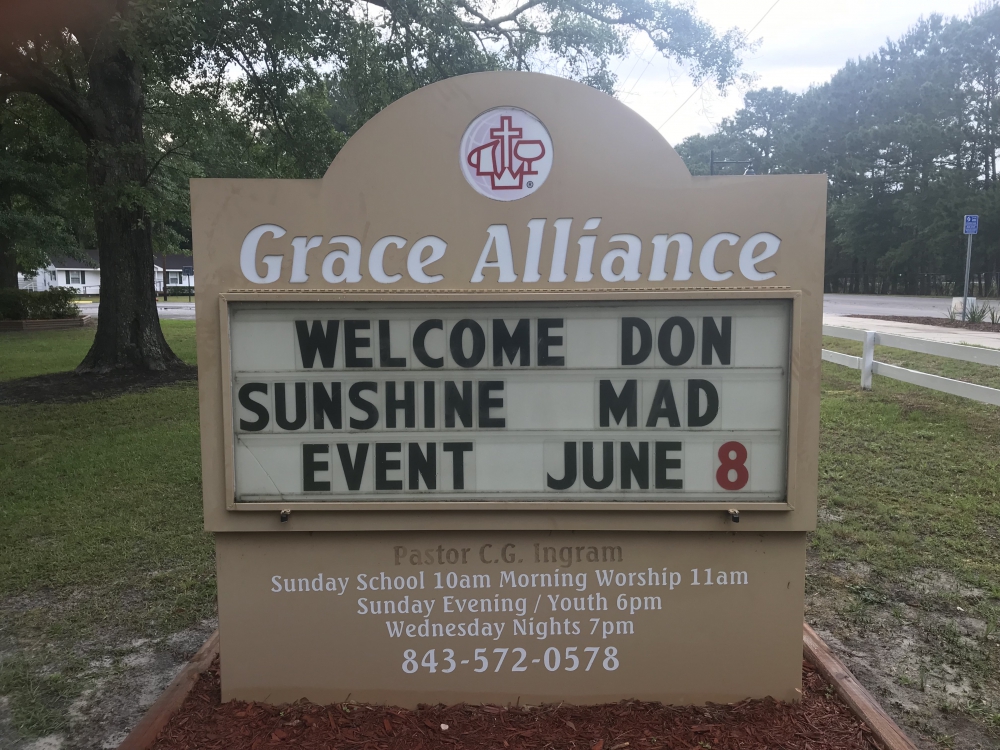 ---