Hello Partners in Ministry: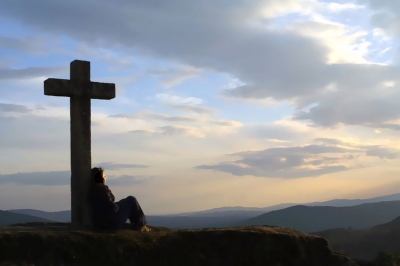 First let us wish you a Happy Thanksgiving! We have so much to be thankful for and at this time of year, it's a great time to take stock of the countless blessings our God has showered upon us. We are a blessed people! Let's remember to thank Him for all He has done and provided, and especially for the gift of salvation through His Son, Jesus Christ. Cathy and I are looking forward to spending Thanksgiving with our son and his family. We haven't seen them in 5 months so it will be a special time.
November typically closes out our year of trainings due to the onset of the holiday season. So things begin to slow down booking-wise. In November I was asked to preach at 2 Sunday services and we completed 2 MAD Live Events. Also, I was blessed to do a Facebook Live mini training on the topic of the fears that keep us from sharing our faith. I spoke for just over 16 minutes and it has been viewed by about 3,200 people so far! Praise God! Please pray that this exposure will open doors of ministry for us to fill our schedule in 2017. We also praise God for allowing us to be a part of leading 7 people to faith in Jesus Christ this month!
Here's a MAD Grad testimony to encourage you and praise God for:
"God Bless you. I will continue to keep you in my prayers. I must tell you, since you came to Florida both Gary and I have been opening our mouth much more and almost everyone who comes through our dive shop gets one of the dive deeper books (signed by me). I cannot begin to tell you how much that rainy day meant to me."
Here's one of my Divine appointments from this month: "This morning I returned my rental car and was driven home by a nice young man named JP. I had some spiritual conversations with him before but this time we got down to the "guts" of the Gospel. In the course of conversation he told me that he had prayed a prayer twice, and thought he was a Christian, but he had never repented. He had some doubts about the Bible after watching some "documentaries" on cable stations. It didn't help that he had a Muslim roommate who also beat up on the Bible. I shared with him how he could be confident that the Bible is the Word of God, a supernatural book, and explained the plan of salvation to him. I also asked if I could pray for him and he let me lay my hand on his shoulder and pray for his salvation. JP told me that he wanted to pick me up the next time I needed a ride so we could talk some more. That will be Thursday. I gave him 2 booklets to read and he indicated he wants to come to the Bible study that I plan on doing. Praise God! I have a little mission field with most of the Enterprise staff here!"
2017 ULTIMATE ADVENTURE TO UTAH
Why not take the trip of a lifetime with us to Utah in 2017? Individuals, couples, fathers/sons, mothers/daughters…whatever combination! We have 6 people confirmed thus far. We need another 6 to do the trip. Please contact me if you have interest. No experience is necessary!
DECEMBER – FEBRUARY SCHEDULE
• Dec 3 - Annual Don Sunshine Ministries Board Meeting, Williamsport, PA
• Jan 7 - MAD Live Event - Long Beach Church of the Nazarene, Long Beach, CA
• Jan 14 - MAD Live Event - Trinity of Fairview, Fletcher, NC - with 106.9 The Light
• Jan 21 - MAD Live Event - Calvary Chapel of Knoxville, Knoxville, TN - with 106.7 The Light
• Jan 22 - MAD Live Event - Trinity Baptist Church, Jonesborough, TN
• Jan 28 - MAD Live Event - Mountain Catawba Missionary Baptist Association, Sherrills Ford, NC
• Feb 2 - MAD Live Event for full time Pastors in the SBC Chilhowee Association - Alcoa, TN area
• Feb 2 - MAD Live Event for the part time Pastors in the SBC Chilhowee Association - Alcoa, TN area
• Feb 11 - Walk thru the Bible Old Testament seminar - Bethesda Full Gospel Tabernacle, Tonawanda, NY
• Feb 18 - MAD Live Event - Vonore Baptist Church, Vonore, TN
• Feb 19 - MAD Live Event - Christ Alive Church, Newton, NC
• Feb 25 - MAD Live Event - First United Methodist Church, Cherryville, NC
PRAYER REQUESTS
Thank you for your continued prayers regarding our schedule. As you can see, God is at work answering them! There are some incredible doors being opened. Please pray for the requests below:
• That God will use the thousands of views of the Pocket Testament League's Facebook Live Event with me to open MANY doors of ministry for us in 2017 and beyond.
• For wisdom and guidance as we have our annual Board Meeting December 3rd.
• For continued healing of my left knee and in addition, my right leg. I have been having pain in the right leg, caused by limping and favoring the left leg for 6 months. The pain has been in the socket and down into the quadriceps muscle. I have a difficult time standing or walking for any period of time because of the pain.
• Cathy has been having pain in both feet. Please pray for healing for her as well.
• For God's wisdom and guidance as we need to create some contracts for people who may be helping with the ministry. We want to protect the intellectual properties of the ministry and every person involved. See below:
o For the Lord's Guidance as we have someone who wants to teach the MAD Live Event in Spanish speaking churches.
o For a great turn out for our first MAD event on the west coast. The MAD training we're doing on January 7th is supposed to have representation from 65 Nazarene churches. Doors could be opening up for many MAD Live Events to be done in California.
o I will be doing the MAD Live Event for 79 SBC Pastors in TN on February 2nd. This could open the doors for us to teach in each of these churches.
• For our schedule. We continue to work to fill 2017!
Love in Christ,
Cathy and Don