MAD Live Event #s 583 & 584 completed
Wednesday, January 23, 2019 by Don

Saturday we completed MAD Live Event # 584 in partnership with "The Light FM" in Knoxville, TN. 105 people attended and we praise God for one new follower of Jesus Christ! Thanks to the leadership at Black Oak Heights Baptist Church for hosting the event.
Sunday I was blessed to complete my 585th MAD Live Event at the Dumplin Baptist Church in New Market, TN. 40 people stayed for the whole event. While I was finishing the teaching, the rear window of my truck cap "fell out" and broke all over the bumper, pavement and inside the cargo area. They watched the video on the security cameras at the church and no one came near the truck. Strange. With all of the torrential rain we received yesterday, and the below-freezing temps today, the thought was maybe water got into the mounting points and it broke the window when it froze. Who knows....strange.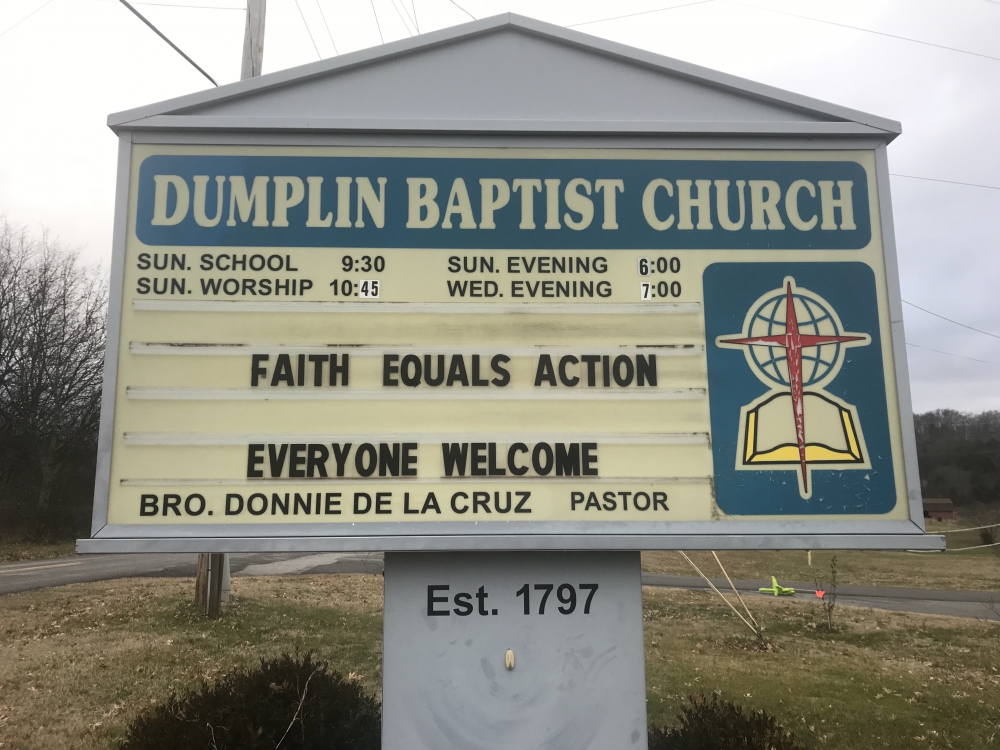 ---