MAD Live Event # 577 Completed in Bethlehem, PA
Monday, November 12, 2018 by Don
Sunday I was at a church in Bethlehem Pennsylvania doing my 577th mad live event. 40 people attended, and we praise God for one lady who gave your life to Jesus Christ today! This evening, I was at this Weslyan church and Bath, Pennsylvania speaking to a group of people after a dinner. We had a great time of fellowship and food. And I believe they will invite me back to do a training at their church sometime next year.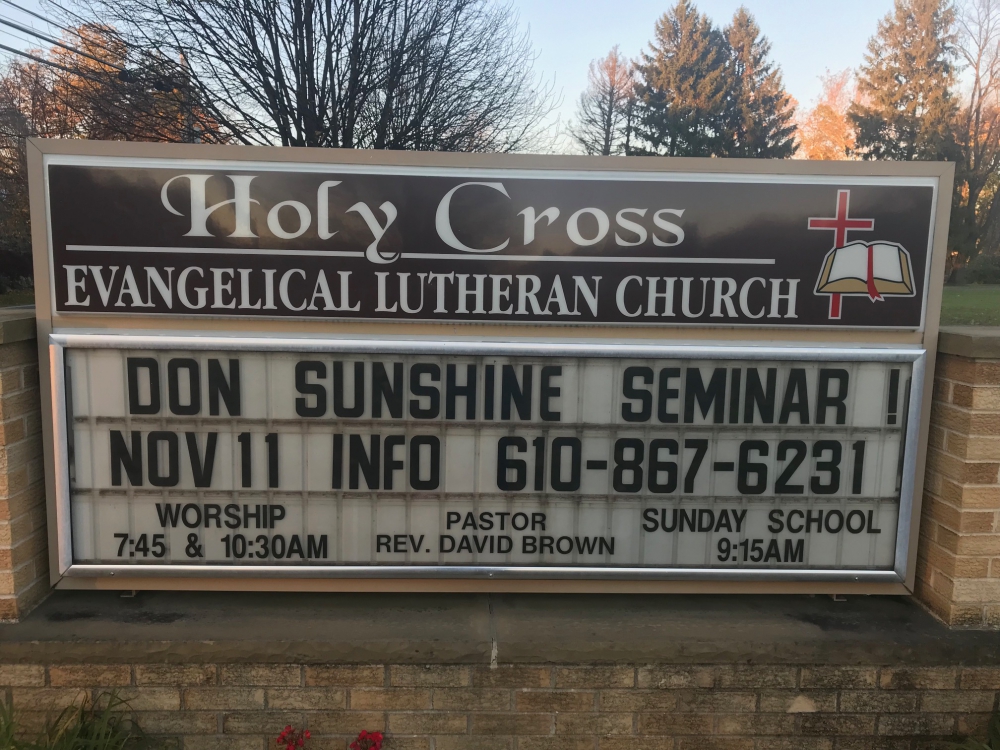 ---