Trail Riding and Ministry Today
Thursday, April 7, 2022 by Don
Today I headed to St. Paul, VA to do some off-road riding and ministry. I brought Brother Dave with me for the first time. We stopped for breakfast and paryed with our server named Tammy. She really appreciated us praying for her.
We had a great day on the trail and crossed paths with Dave, the Trail Ranger. I had shared the Gospel with him last fall and prayed for him. I asked him if he had made a decision to follow Christ since we met, and he said he had not, but he was "trying harder". I told him that no amount of "trying" would get him to Heaven. Jesus had already paid his debt in full. Again, he was very open to what I was sharing, and I asked if I could come up to St. Paul, buy him lunch and talk more about Jesus. He heartily agreed that he'd like me to do that. I got his phone number and will plan a date to ride the motorcycle up and hopefully, lead him to faith in Christ.

He had someone sitting in the passenger seat of his side-by-side and I asked who he was. Dave said his name is Hoyt and he is in training. So I went over to Hoyt, shared the Gospel with and prayed for him. Great day on the trails!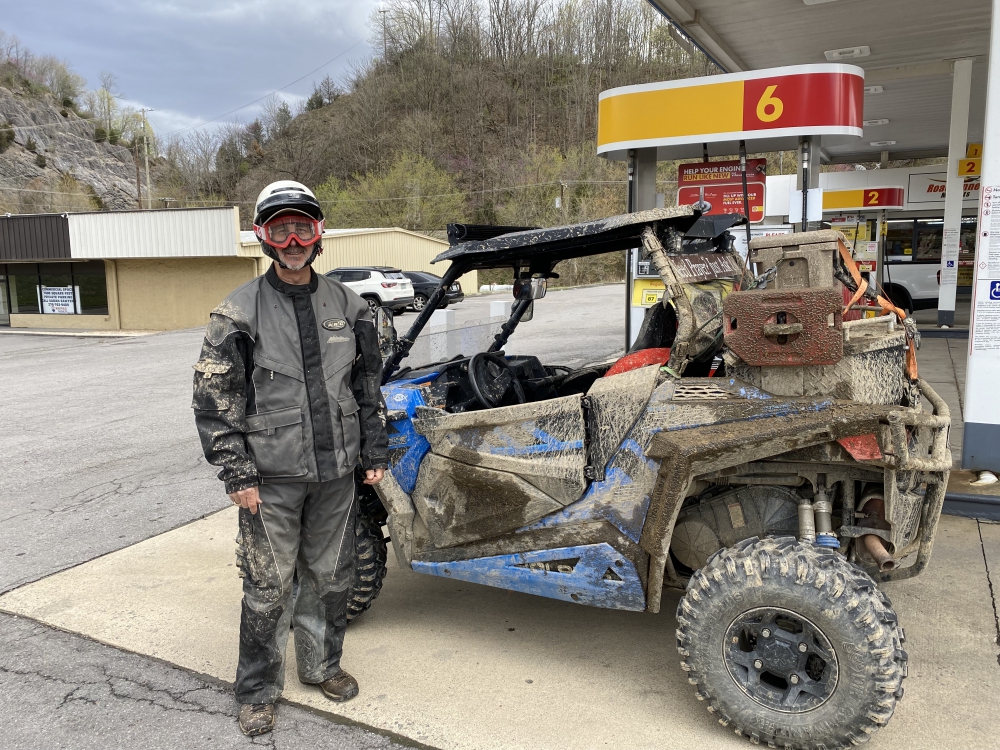 ---