MAD Live Event # 560 Completed today
Sunday, August 12, 2018 by Don
Today I was at the Cherry Grove Baptist Church in my hometown of Jonesborough, TN for MAD Live Event #560. The church is situated in an incredibly beautiful place surrounded by the mountains of the Cherokee National Forest. I did the first half of the event in the morning. A number of people went to the altar after the service to get some things right with God and to pray for lost loved ones. We finished the training tonight and were blessed to see 96 people come out for the final session. I am anxious to see how God uses these folks in the coming days, weeks, months, and years, should the Lord tarry.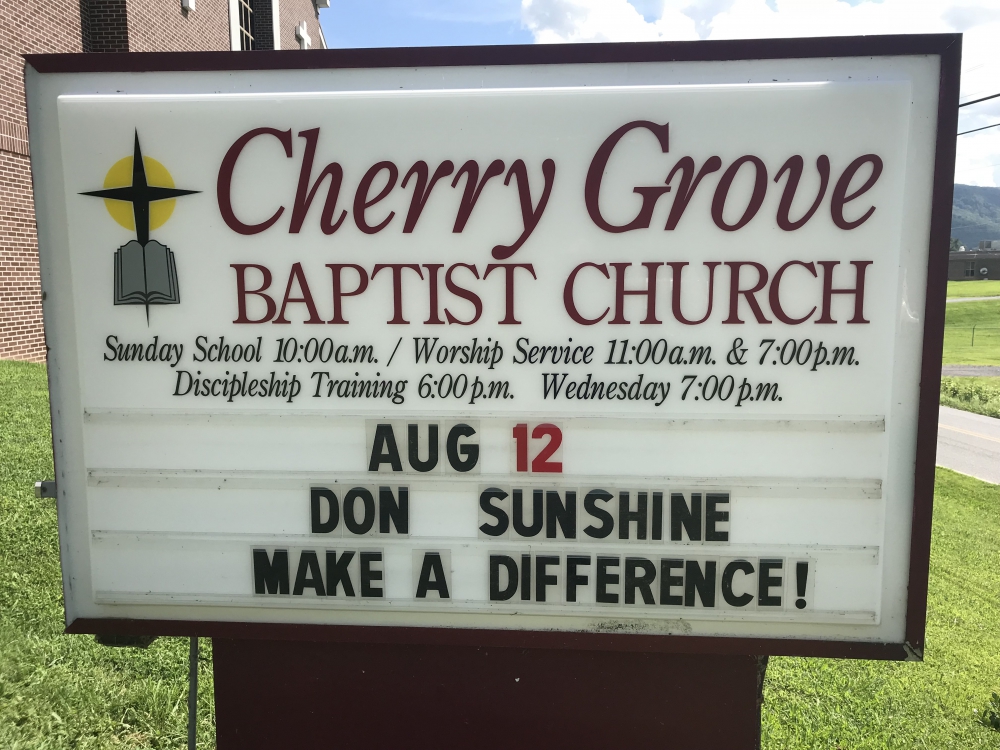 ---