Day 3 - Daytona Bike Week
Tuesday, March 13, 2018 by Don
Day 3 – Daytona Bike Week
Today we woke to very cold temperatures. We had planned on calling the Tuesday Mt. Zion Men's Bible study that Larry and I attend and "crashing it" via cell phone. We called the group in Johnson City, TN just after 8 AM and had some fun with the guys. Then Pastor Brian prayed for us, which we deeply appreciated! Charlie was reading a devotional by Oswald Chambers and decided to share it with the group. We each took a turn responding the question and challenge that was laid out. We had a long discussion and there was much transparency displayed by each person. It was late morning by this time and we headed out to get some brunch…I mean breakfast. Steve's Famous Diner was the destination for today. We had a wonderful waitress named Sue. We asked for a prayer request and she requested prayer for her 23 year old son who has autism. So we prayed for Sue and her son and for their salvation.
After breakfast most of the group headed to Beech Street in Daytona to check out what was there and to see whom God connected us with. We walked along the street vendors and we God made some connections for us. Charlie had spoken with 2 firefighters who were installing some accent lighting for bikes in their booth. He said both claimed to be believers but he doubted it. So I stopped by separately and started a conversation about fighting fires and after they used some colorful language, I lovingly challenged them to be sure their faith was real and explained how to know for sure. As I got more into it I could tell they were getting uncomfortable with where the conversation was going, so they hinted that I was distracting them from their work that they needed to finish the installation. So I left and at least we gave them some things to thin about.
We continued to walk and interact with people, several of whom are followers of Christ. My left knee really began to bother me. I have been having trouble with it ever since I had surgery 2 years ago this coming August 2nd. The pain I am experiencing is not where they did the surgery, but below it in the patella tendon. I had taken an Aleve last night before bed, and I took another one this morning before we left and wore my knee brace. But after 2 ½ hours on the pavement, I was having trouble walking. So I told the guys I was headed back to the apartment to ice it. They continued to walk around and minister as the door opened, and decided to ride down to a lighthouse to get a photo. They came back for me and we headed out for dinner. At dinner we had a server names Russ. We prayed for him and his brother-in-law who just lost a job, and shared a Gospel of John with him.
Each of the guys have their own stories to tell, but mine were limited today due to the knee issue. Please pray with me that it gets better and doesn't hamper ministry for the remainder of the week.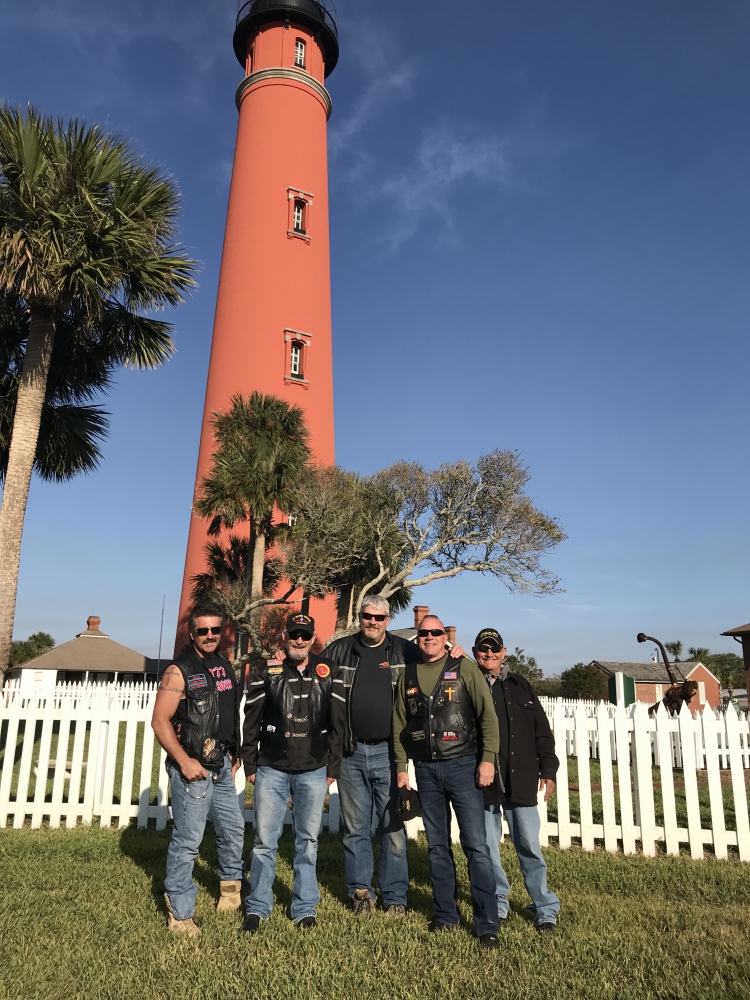 ---