Praying for Police Officers
Friday, March 2, 2018 by Don
We were at a pizza fundraiser for our church's missions trip and this Sgt came in to eat. I asked him if I could share something with him and gave him one of my Police Gospel cards and then asked if I could pray for him. He gladly accepted and a lady from church caught the moment.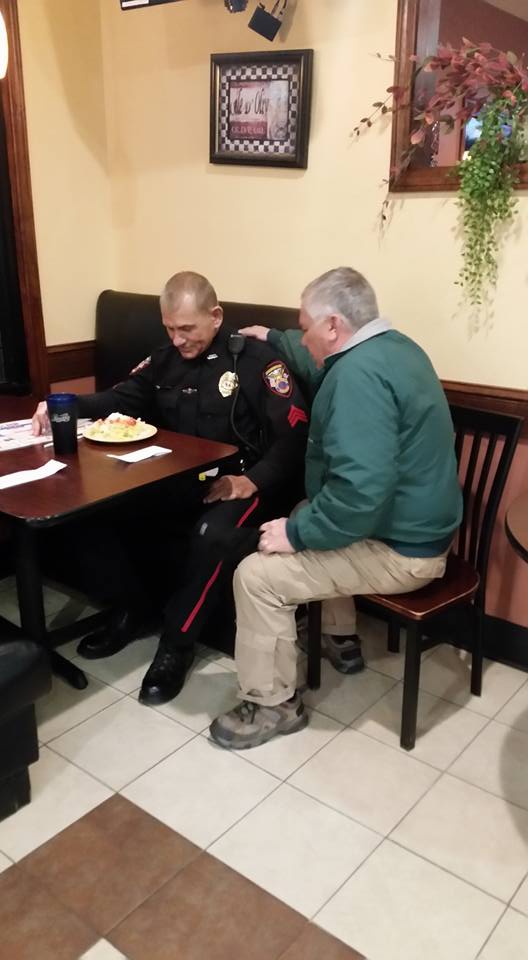 ---