NY Fall Foliage Ride and Ministry
Tuesday, October 10, 2017 by Don
Last Thursday, Larry, Mike and I left TN for Niagara Falls and the Fall Motorcycle Ride sponsored by the nearby Ransomville Free Methodist Church. Larry and Mike attend the Tuesday morning men's Bible study with me in Johnson City. We made it to the Falls, took some photos, then headed a short distance to the church. I did a MAD Live Event for a small group at the church Friday night. On Saturday in the rain, the group gathered at the church for the day's ride. The rain stopped and we dodged it most of the weekend. I shared with the group from God's Word a couple of times over the weekend. On Sunday I was blessed to preach at both morning worship services at Fluvanna Community Church in Jamestown, NY. God poured His Holy Spirit on the place during both services. At the conclusion of both services, the altar was full several people deep. Many were weeping as they repented. I know of at least 2 people who told me they got saved at service! PTL! We had a ride on Sunday as well, and the rain came Sunday night into Monday. My group left at 7:15 AM on Monday morning in some heavy rain. We rode out of that and into a fog bank at the PA border. After passing through that we had rain on and off about 15 times until southern WV. The skies finally cleared and the Lord blessed us with nice weather for the last part of our trip We arrived safely at home at about 8:15 PM after doing 595 miles on Monday. In all we did 1,637 miles. God is good. He answered our prayers and provided us with safety and a number of opportunities to share our faith in Christ with people.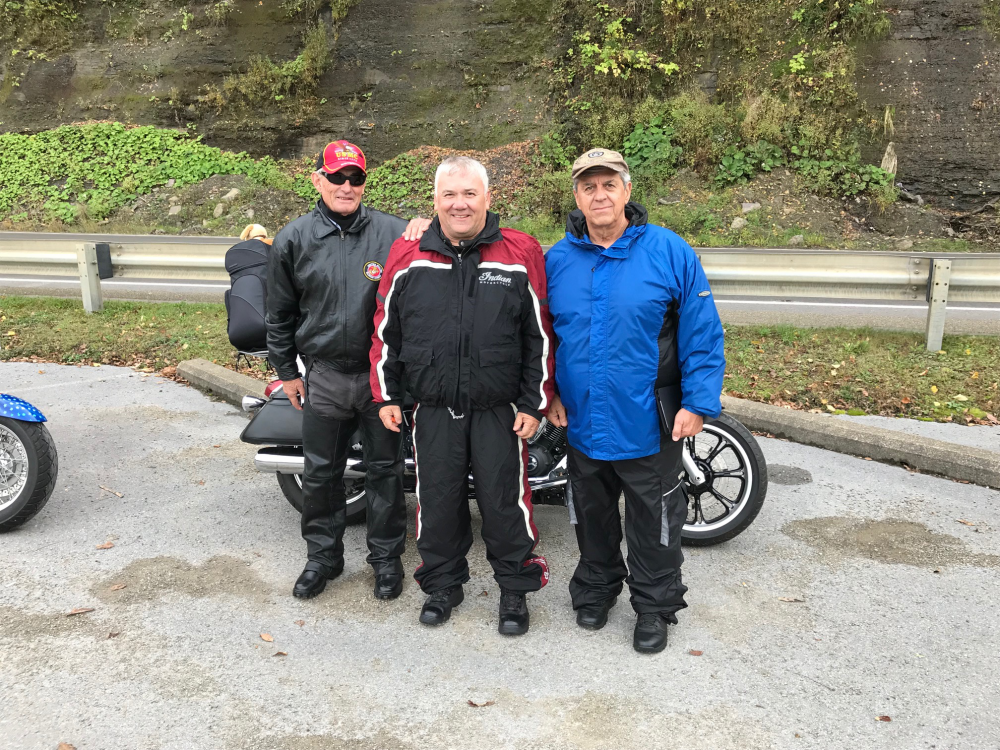 ---