Great Day of Ministry on the Trail
Saturday, May 27, 2017 by Don
Today I joined the Mountain Trail Riders Group for a ride on the Spearhead Trail System in VA. We stopped at the Valero Gas Station in St. Paul to purchase our trail passes. I asked the Assistant Store Manager if I could leave a Gospel display on the counter and she very nicely agreed. I gave her 10 Gospels for the display and another 10 as a refill.
We went to the trail and I met one of the ride group members named Jim. He was originally from MA, recently retired from Fedex and now lives in TN. I shared the Gospel with him and gave him one of our new Off Road Gospels of John. He thanked me and he ended up being the ride leader for today. About 80% of the trails were flooded and muddy. It was a lot of fun but VERY dirty. Check out the video of the RZR when we were one for the day. We also had a paraplegic named Jeremy come along. He had been paralyzed in a single vehicle motorcycle crash 13 years ago. I was so impressed with this guy! He had hand controls and drove a Yamaha side by side everywhere we went. When we finished the ride I was able to share the Gospel with him and I also gave him one of the Gospels of John. I also shared with a man loading his machine onto the trailer in the parking lot at the trail head. We headed to town for dinner, and I saw two police officers leaving the restaurant that we were planning on having dinner at. I walked up to them in their squad car, introduced myself, told them about my law enforcement background, thanked them, thanked them for their service, and asked if I could pray for them. They both excitedly said, "Yes"! I asked what their first names were and prayed for Travis and Dixie. I gave each of them one of the "Police Lives Matter" Gospel cards that I carry with me and we went into the restaurant to eat.
In the restaurant we got a waitress named Chasidy and I asked how we could pray for her. She gave me a request and kept coming back to the table during the meal to thank me for praying for her. I left her a Gospel of John with a personal note inside and a great tip.
We then headed home in torrential rain and lightning. Many of the roads were flooded. However, I arrived safely at home and I am grateful to the Lord for a full day of ministry. Sadly, I had a GoPro camera set up to video much of our ride, but due to operator error, I got nothing. Bummer! Sorry! I'll do better next time.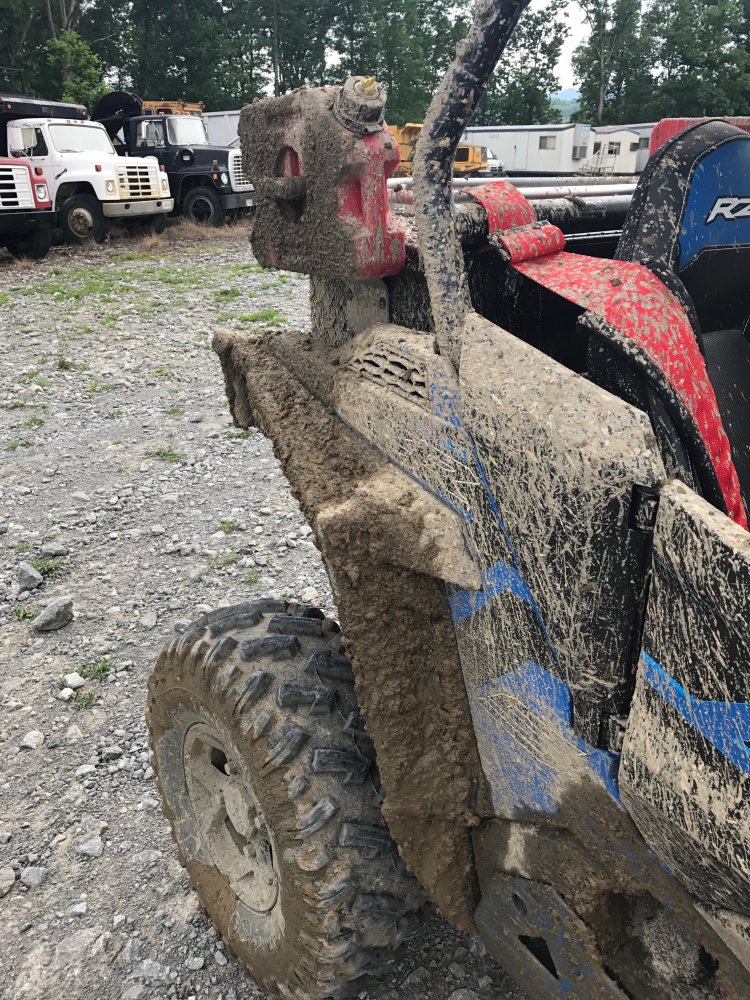 ---