New Off Road Ministry Goes Full Throttle Tomorrow!
Friday, May 26, 2017 by Don
We are headed up to the Spearhead Trail System in SW VA tomorrow for a day of riding, fellowship and sharing the love of Christ. I'll be bringing several of our counter displays to leave at the businesses that sell the trail passes. Our new Off Road Gospels of John from the Pocket Testament League will be in the displays for all to take and read. Praying the Lord uses His Word to impact eternities for Christ!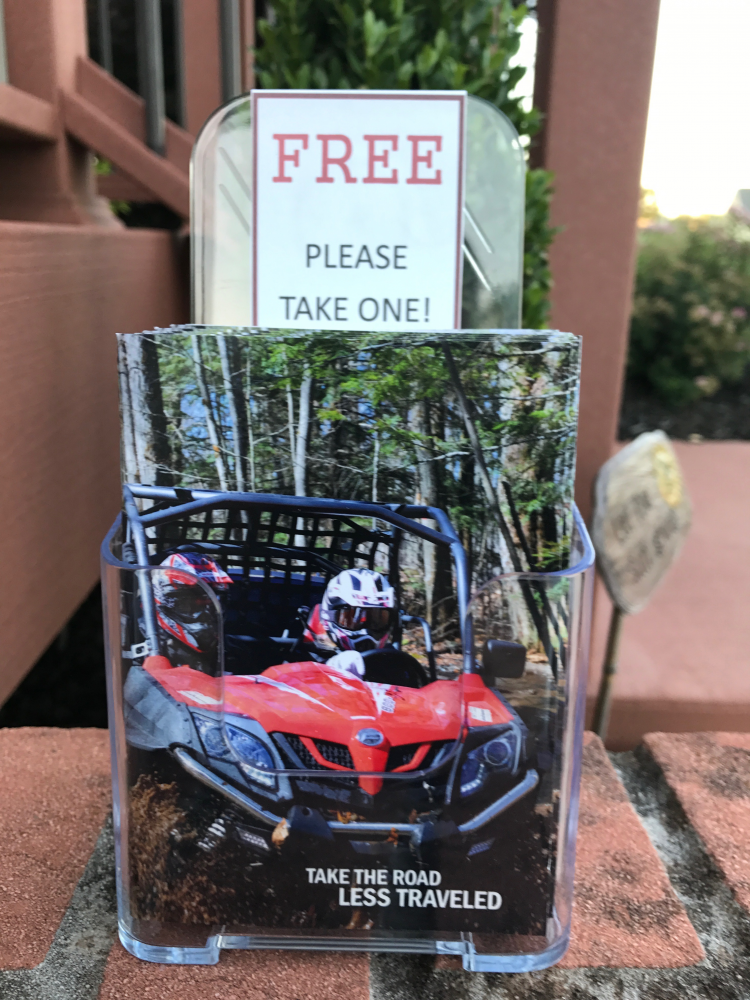 ---