Police Ministry Opportunity at Cracker Barrel
Sunday, May 21, 2017 by Don
As I left the Cracker Barrel this morning after breakfast, there were 3 Sheriff's officers in the parking lot talking. I approached them and told them about my time in law enforcement and I offered to pray for the 3 of them. They gladly accepted. Then I gave each of them one of these cards. I scanned the front and back so you could see what it says.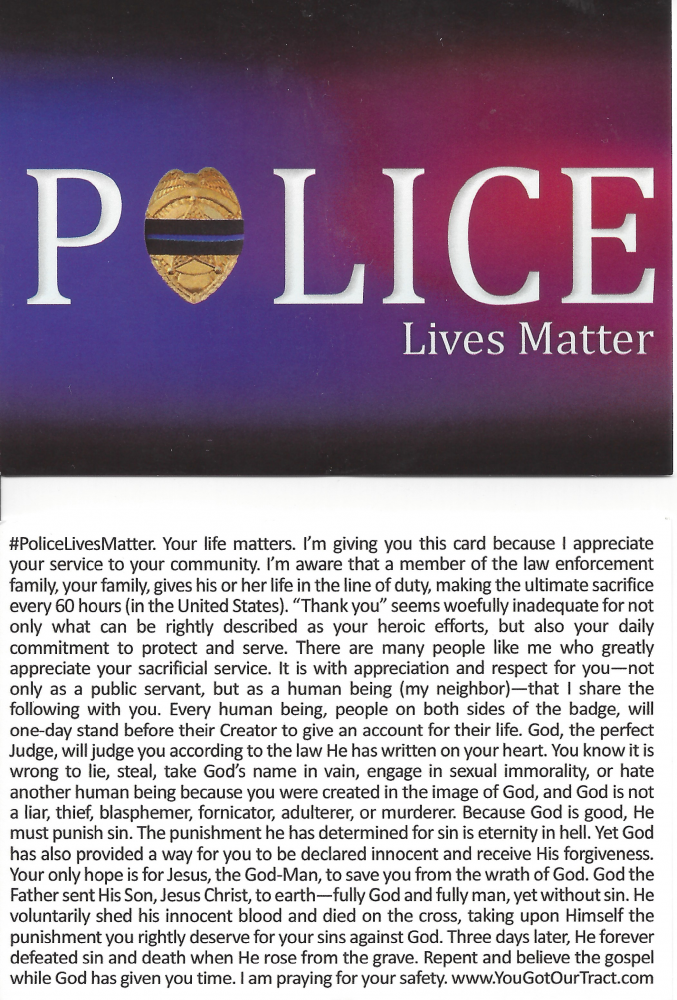 ---