MAD Live Event # 517 completed today at the Freedom Biker Church in Monroe, NC
Saturday, May 20, 2017 by Don
Today I completed MAD Live Event # 517 in Monroe, NC. I was at the Freedome Biker Church and what a different church this is! The pulpit has a diamond plate base and H-D Fairing as the upper pulpit. The handlebars are still attached, so I guess if you're preaching fire and brimstone passionately, you'll have something hold on to. They took our love offering using 2 half helmets! 27 people attended and we praise God for 3 new salvations! Praise The Lord! Thank you Rebecca Huckeba for working so hard to make this happen.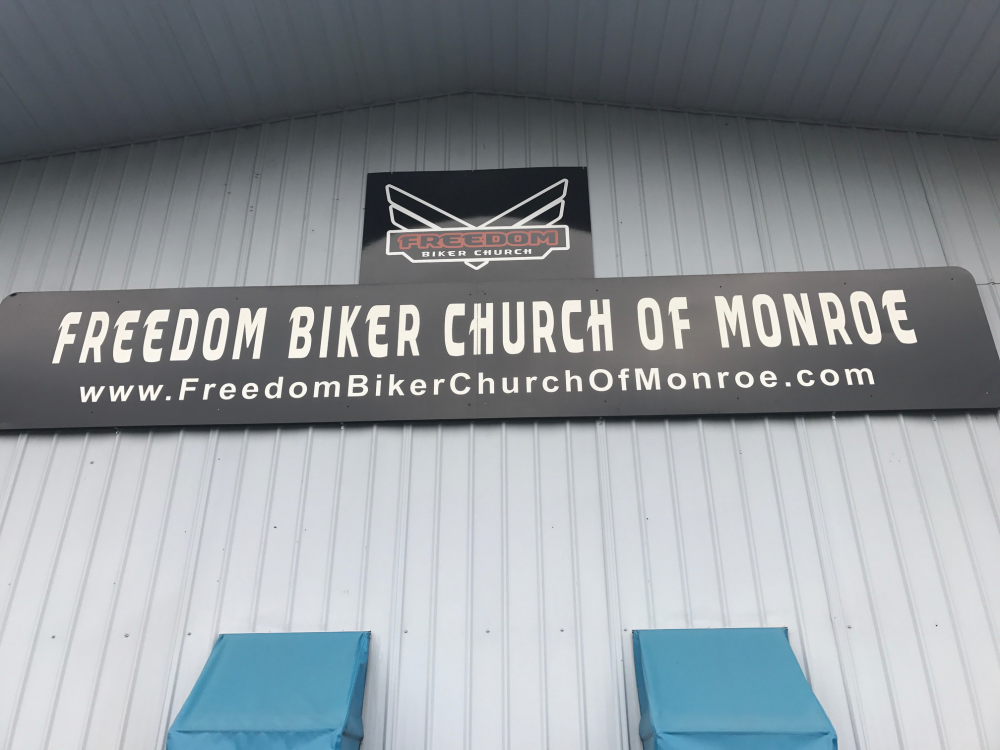 ---