New Gospel Cover for Off-roaders
Monday, May 15, 2017 by Don
Our new Gospel of John covers for our new off-road ministry are in! Here's the front and back covers. The front says, "Take the Road Less Traveled". Inside the front cover it says, "Jesus Christ taught that there are two roads that lead to eternity. The road that is wide and most traveled leads to eternal destruction. The other road is narrow and less traveled. This road leads to eternal life in an unimaginable paradise. This book will explain how you can be on the narrow path to paradise, but the choice is yours!"
Lord willing we will have displays set up on the counter at each of the 5 nearby outdoor adventure parks with the offer to take one for free. We'll also be using them while we meet people on the trails and in the parks. Trusting God for great things!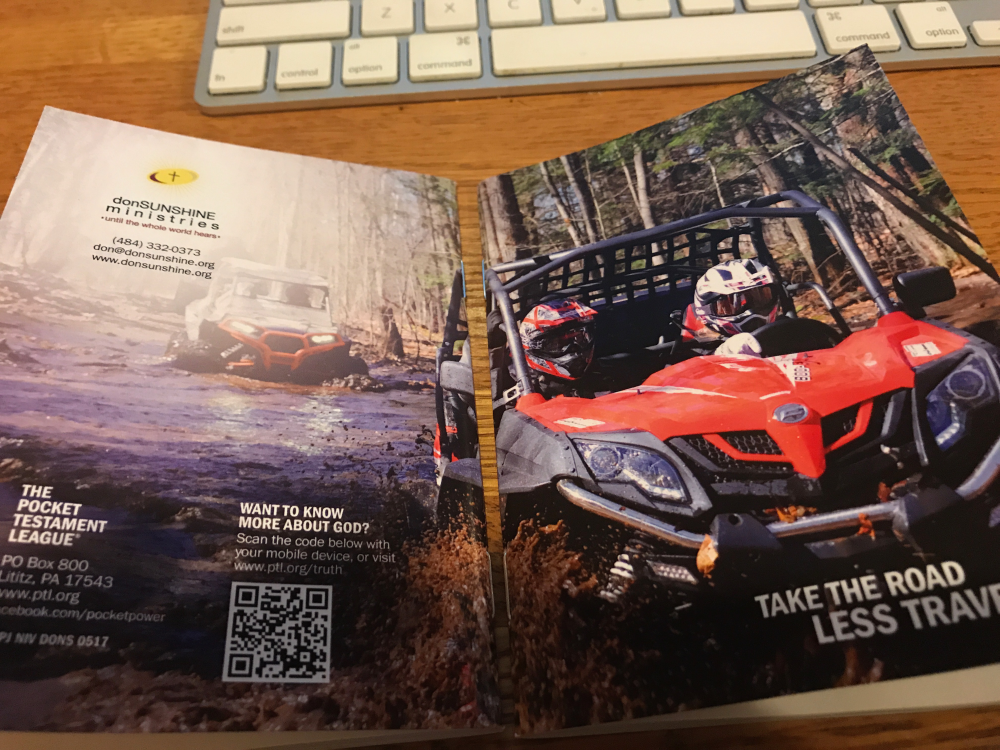 ---