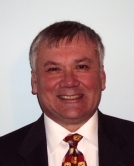 Don is not your typical church speaker. With no Seminary or Bible College degree, what he shares is simple and life-changing. He was born and raised in the small town of Verona, NJ, and was raised Catholic. Much of his time growing up was spent participating in the Boy Scouts. Don thoroughly loves the outdoors, camping, and outdoor adventures. After attaining the rank of Eagle Scout, he headed off to college with the intent of having a career in law enforcement. After his freshman year, Don decided to marry his girlfriend Cathy. They attended pre-marital counseling at his future mother-in-law's church (the North Caldwell Christian and Missionary Alliance Church), and Don and Cathy were confronted with the truths of the gospel. That night, Cathy and Don made individual decisions to repent and trust Jesus Christ with their eternal salvation. They followed our Lord in believer's baptism and were married in June of 1973.
One year after being married, Don wanted to get involved in scouting leadership, but someone introduced him to Christian Service Brigade. This appeared to be the best of both worlds…Christian Boy Scouts! So Don served as a Battalion Captain for 30 years planning and executing exciting events and activities for teens to enjoy. His heart for evangelism grew greatly and he had the privilege of leading many young men to Christ. Don eventually did get into law enforcement and served as a police officer in northern New Jersey for about 4 years. He was also privileged to attend SWAT training at the FBI Academy in Quantico, VA and served on the department SWAT team for the duration of his employment. The Lord eventually led Don out of police work and into the computer and software industry where he held various sales and management positions for 24 years with companies like Apple and AT&T. All during this time Don continued to work with teen guys to lead them to Christ and disciple them. In the fall of 2004, God called Don and Cathy into full time ministry at Family Life Ministries in Bath, NY. She worked in the front office and Don was the Youth Action Director. He was tasked with creating exciting, unique events that would draw teens so we could share the good news of Jesus Christ with them. Some of the events that he created and implemented were:
Gladiator Games – indoor Youth Group competitions in the winter
Camping and rock climbing trips
Adirondack Adventure trips
Rafting trips
Ultimate Adventure trips to Utah – 8 days of non-stop, different adventures each day
Creation Museum trip
Xtreme Motorcycle Mania – a show featuring street bike stunt riders, freestyle, motocross, and observed trials riding. Over 4,000 people showed up to see the show and hear the gospel presented
School assemblies featuring the "Power Team", "Rachel's Challenge", and Super Bowl Champion Christian Speakers
6 v 6 outreach soccer tournament
High School Volleyball and Basketball Outreach Tournaments
Human Foosball Court
Semi Annual "Almost All-nighter" trips to Splash Lagoon – an indoor water park in Erie, PA
Summer camps for Kids, Jr. High, and High School students
Don was privileged to touch tens of thousands of lives and see thousands come to faith in Jesus Christ through these events. In fall of 2004, Ron Hutchcraft was in the area to speak at Family Life's Pastor's conference. Don was his escort during his stay in NY, and they got to know each other. After hearing a number of Don's faith sharing stories, Ron suggested that Don build an evangelism training course and teach it around the Family Life Network's listening area. The combination of his corporate presentation experience and his heart for the lost appeared to be the perfect combination. So Don built a unique presentation and began presenting the material in December of 2005. Since that time the presentation has evolved and changed. It has impacted over 36,000 lives in 36 states, Canada, Mexico, and Haiti!. In this event, people are confronted with the Biblical need to surrender to the Lordship of Christ in repentance and faith in order to be saved. Over 1,600 people have repented for the first time and trusted Christ at the training! Others are equipped to leave the building and immediately start sharing the gospel with the eternally lost. The Live Event bookings exploded and it became apparent that God wanted to use this in an even bigger way. In October of 2008, Cathy and Don stepped out in faith and began "Don Sunshine Ministries". Don and Cathy travel the country assisting churches to equip their people to share their faith as a way of life. He is a member of the "Next Generation Alliance", a ministry of the Luis Palau Association. Don also has a street motorcycle and off-road ATV ministry. He created custom-covered Gospels of John for the off-road ministry and has them in free counter displays in numerous dealerships and off-road parks in 5 states. Don recently became a published author of his book, "Make a Difference". Don and Cathy, have two grown, married children (Jaimie and John), and are blessed with 7 grandchildren. Don's hobbies include motorcycle and ATV riding and touring, and hunting. Cathy and Don are members of Mt. Zion Baptist Church in Jonesborough, TN.