Iron Sharpens Iron Men's Conference in Hamburg org, NY
Saturday, March 23, 2019 by Don
Today I was blessed to be back in Hamburg, NY for another Iron Sharpens Iron Men's Conference. Over 600 men attended, and I was asked to do 2 breakout seminar sessions. There were about 100 men at each of my sessions. After the morning session, I was swamped with men who wanted to talk and ask questions. The "barrage" continued through the afternoon session and after. Praise God! I shared the Gospel at the end of each session and the rest is up to our Lord! Tomorrow I am looking forward to be back at Richfield Life Ministries Church in Richfield, PA for MAD Live Event #598.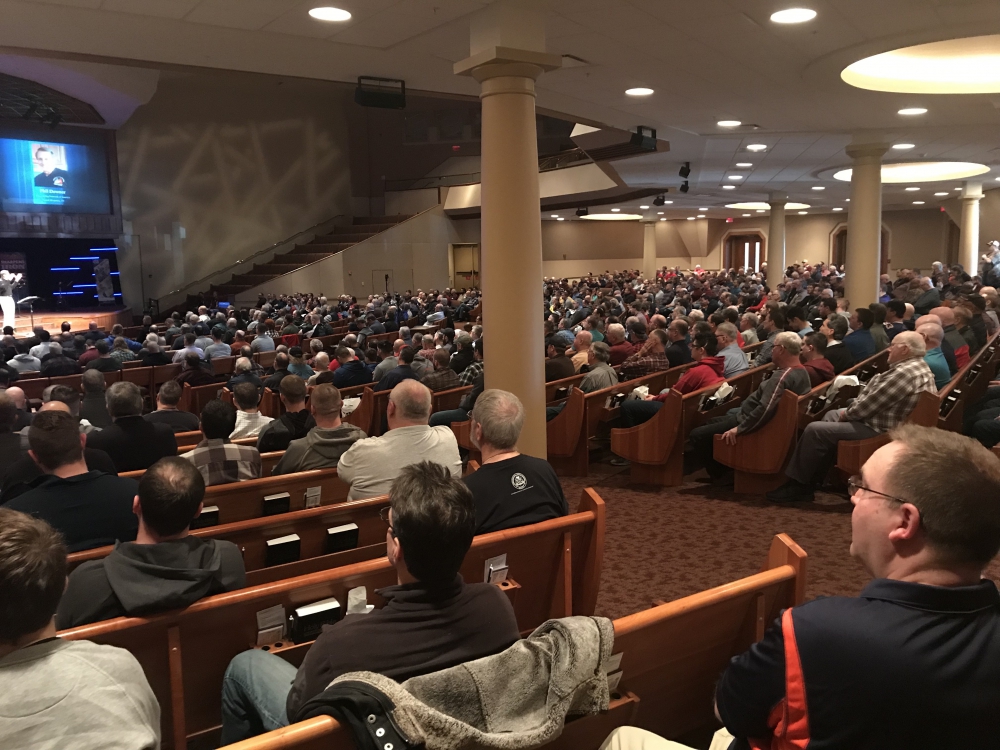 ---