Serving the Lord today in Easton, PA
Sunday, April 15, 2018 by Don
Today I had the privilege of preaching the morning service message at the Faith Community Church in Easton, PA. The Holy Spirit was working in the hearts of people. The altar was full after the message as people sought the Lord. Praise God for how He worked in hearts and lives!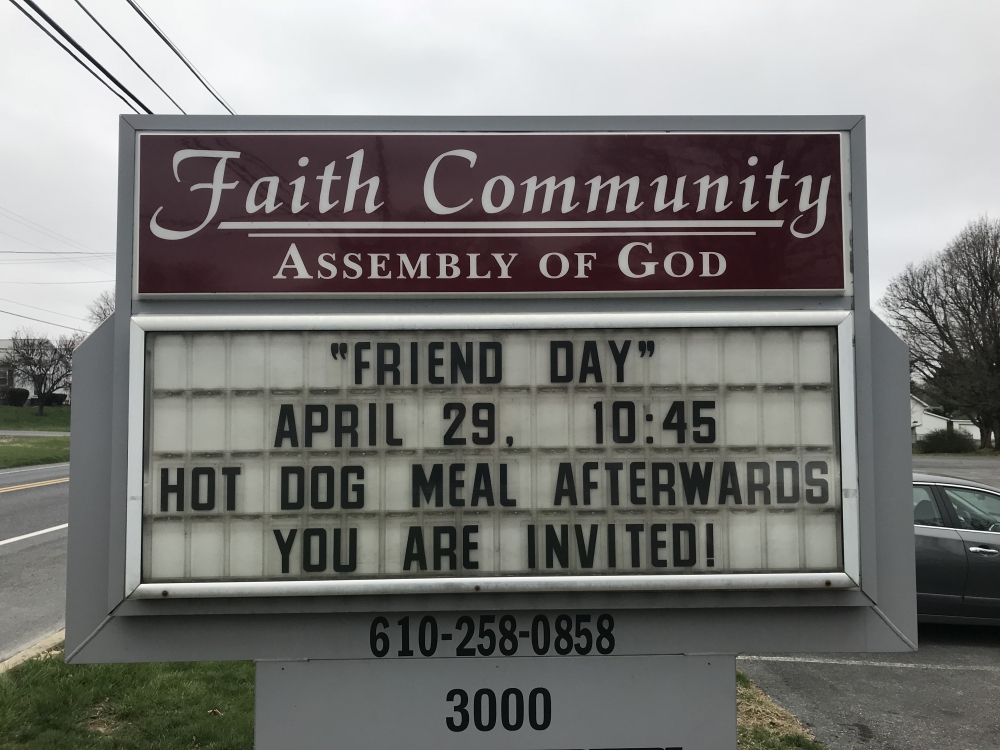 ---