Day 4 - Daytona Bike Week
Wednesday, March 14, 2018 by Don
Today we were losing two of our ministry partners as Charlie (1st Sgt York) and Dave H. were headed back to TN and NY respectively. We went to breakfast together, and took the scenic loop ride to A1A where Charlie and Dave would be headed north towards home, and @Larry Goodman headed to St. Augustine with them and would be stopping to meet his wife who was in FL visiting her daughter. Ron and I headed south when we hit A1A and met with my cousin who lives in Daytona. We had lunch with him and were reunited with Larry after that. Ron, Larry, and I headed back to the Speedway to finish checking out the vendors and possibly take a demo ride. Unfortunately the demo rides were booked for the day so that will have to wait until tomorrow. We then went for a fast food dinner and called it a day. In all, I got to share with 3 people and one Sheriff's officer. I praise the Lord that my knee held up pretty well today. We look forward to seeing who we'll connect with tomorrow.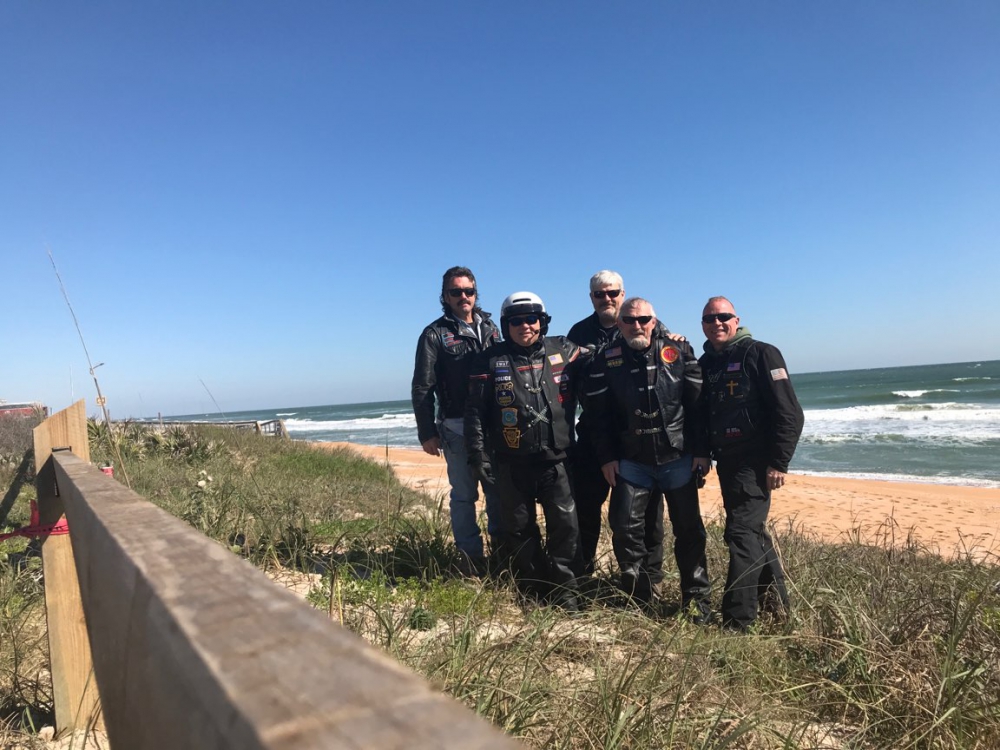 ---