MAD Live Event # 522 Completed
Monday, July 31, 2017 by Don
Yesterday we completed July's ministry by doing a MAD Live Event at the First Baptist Church of Friendsville, TN. We had 120 people attend. On the way to the church I had the privilege of sharing the Gospel with a waitress at breakfast, and as I was leaving the restaurant a Sheriff's Deputy was right behind me in line to pay for his meal. I waited outside for him, introduced myself to him and asked if I could share something with him and pray for him. He excitedly said, "Sure!" I gave him one of my police Gospel cards and asked for his first name. I put my hand on Justin's shoulder and he wrapped his arm around my waist and I prayed for his safety and salvation. He thanked me and I headed to the church.
The Holy Spirit was there in power. As Pastor Bill began to close in prayer, he stopped in mid-sentence. There was a long pause and it as clear he was overcome with emotion. He pointed out the church's mission statement sign in the front of the sanctuary, the latter part of which states that this church exists to reach the world for Christ. The pastor praised the congregation for a number of things but he added that they were not doing an adequate job of impacting their world for Christ and fulfilling their mission statement. He said they needed to either take the sign down or fulfill what their mission statement says they exist for. He took a vote as to how many wanted to remove the sign and how many wanted to keep it up. The vote was unanimous; the congregation wanted the sign to stay up. Pastor Bill then invited people to seek the Lord at the altar to recommit to reach the lost. He turned around and knelt at the altar in prayer and the congregation followed him and knelt before the Lord. I fought back tears as I watched the Holy Spirit work in hearts. As I was driving home, Brian, the worship leader called me to ask what my thoughts regarding the closing of the service. He then explained that he had been in this church for 5 years and had never seen the pastor overcome with emotion. Things like that happen when the Holy Spirit is at work and we blessed to see him work in this church last night. What a great way to end the month! I can't wait to see the Lord work in August!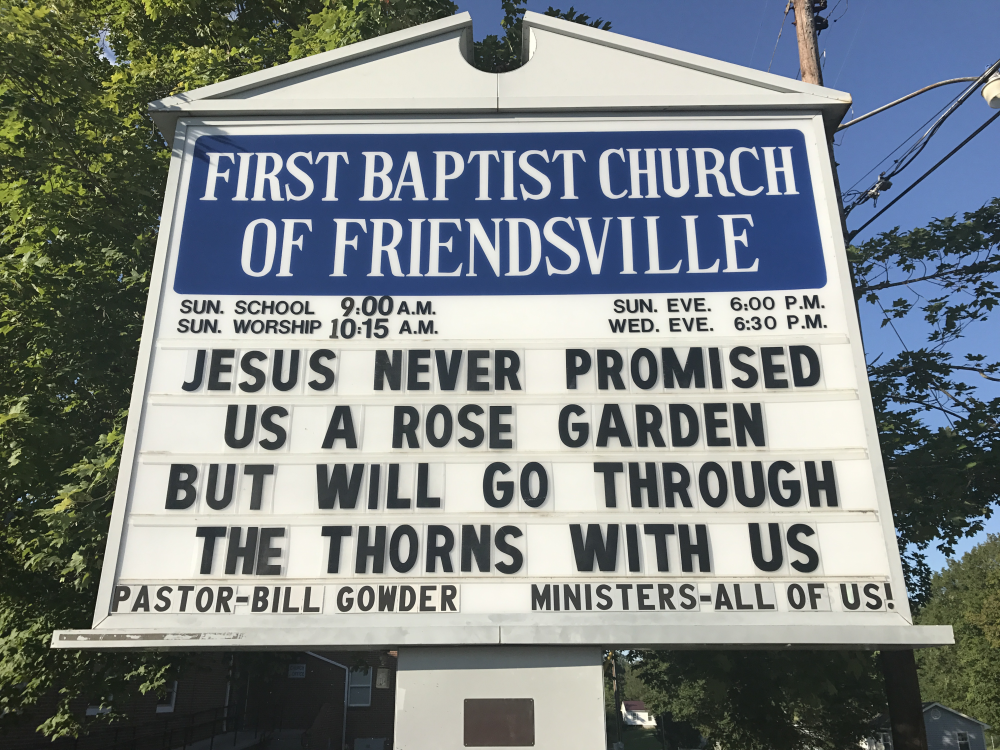 ---